Ready to plan your trip and maximize fun while keeping to the budget? Here's a list of the seven top-rated things to do in Phuket and the cheapest places to visit.
While there are countless things to do in Phuket, Thailand, the following are some top-rated activities.
You'll find a vast range of restaurants, bars, and shops in Phuket Town. A food tour of The Old Town comes highly recommended!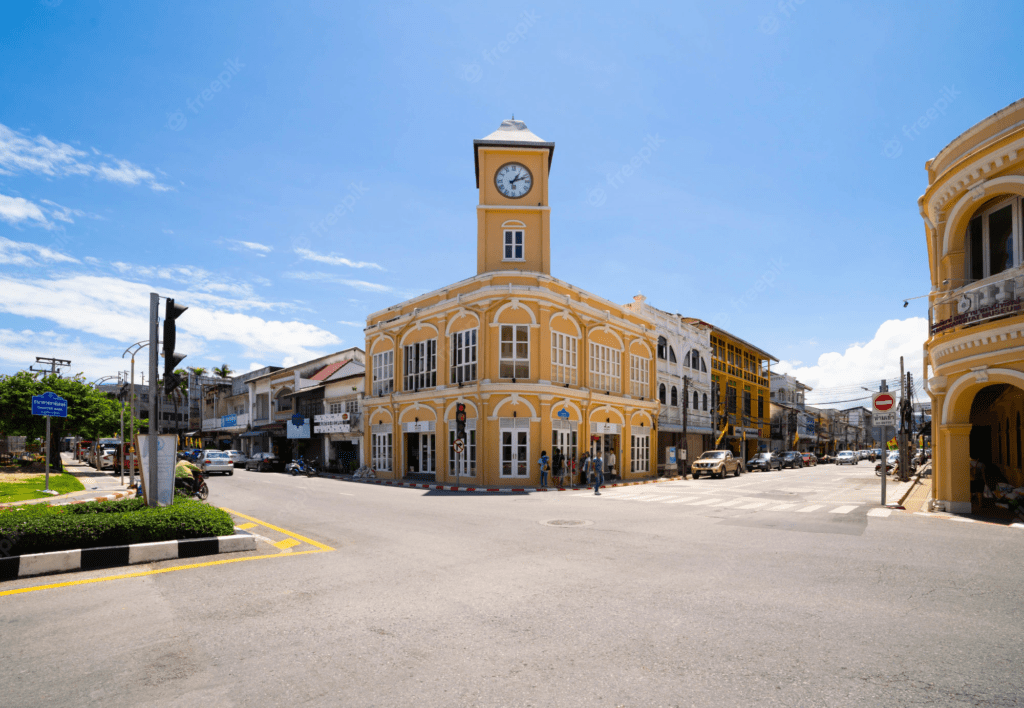 Here you can taste the best local delicacies and get the inside scoop on all the history. The town has a historic vibe with its narrow streets, alleyways, and century-old Sino-Portuguese townhouses.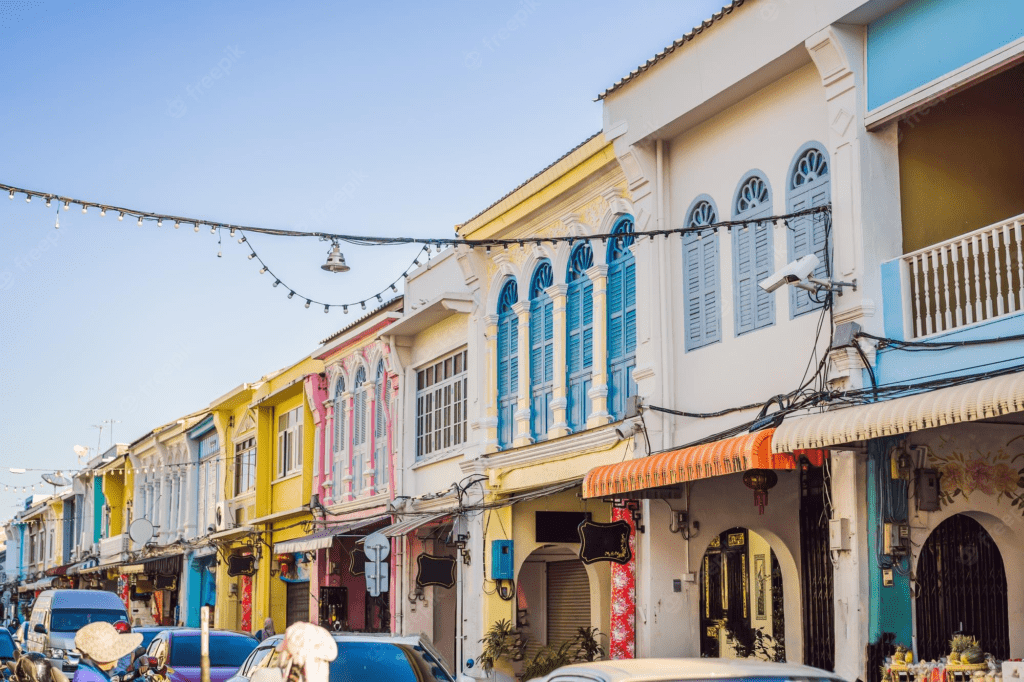 Some of the top places to visit in Phuket's Old Town are Phuket Weekend Market, Phuket Thai Hua Museum, and Night Sunday Market.
6. Chill out on sandy beaches
Relaxing on one of the many beaches is undoubtedly one of the best things to do in Phuket. You can sunbathe and chill at several beaches, including Kata Beach, Banana Beach, and Bang Tao Beach. The beaches are a great way to spend an afternoon.
5. Hang out with friends at nightclubs in Phuket
If you're looking for a fun, energetic night out with friends, then a nightclub is the best place to go in Phuket.
All the bars and clubs in Phuket are tourist friendly and serve food and drinks. There are a plethora of popular nightclubs, such as Hollywood Phuket and Tiger Nightclub.
4. Appreciate the great architecture at the buddha statue
The Big Buddha is one of the best attractions in Phuket. If you catch a sightseeing boat, it will take you around the island and provide an excellent view of this massive statue.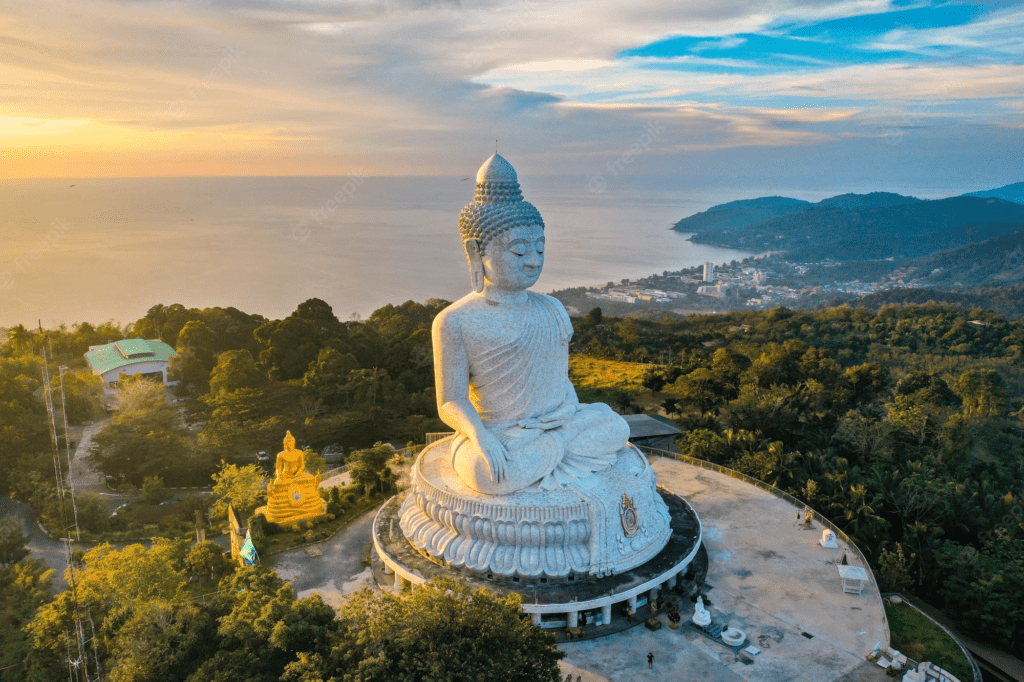 You can view the monument from anywhere on the island. However, it's exceptionally breathtaking at night. The Buddha appears golden because of the lights reflecting off its surface, making it among the best things to do in Phuket at night.
Are you curious about Thailand's customs and history? Visit the Phuket FantaSea theme park! This cultural theme park boasts a 45-minute light and musical extravaganza showcasing traditional Thai culture and folklore.
The Fantasea Show is fun for all ages and another one of the great things to do in Phuket at night. You can enjoy an evening of water acrobatics, dancing, and explosions set to popular songs.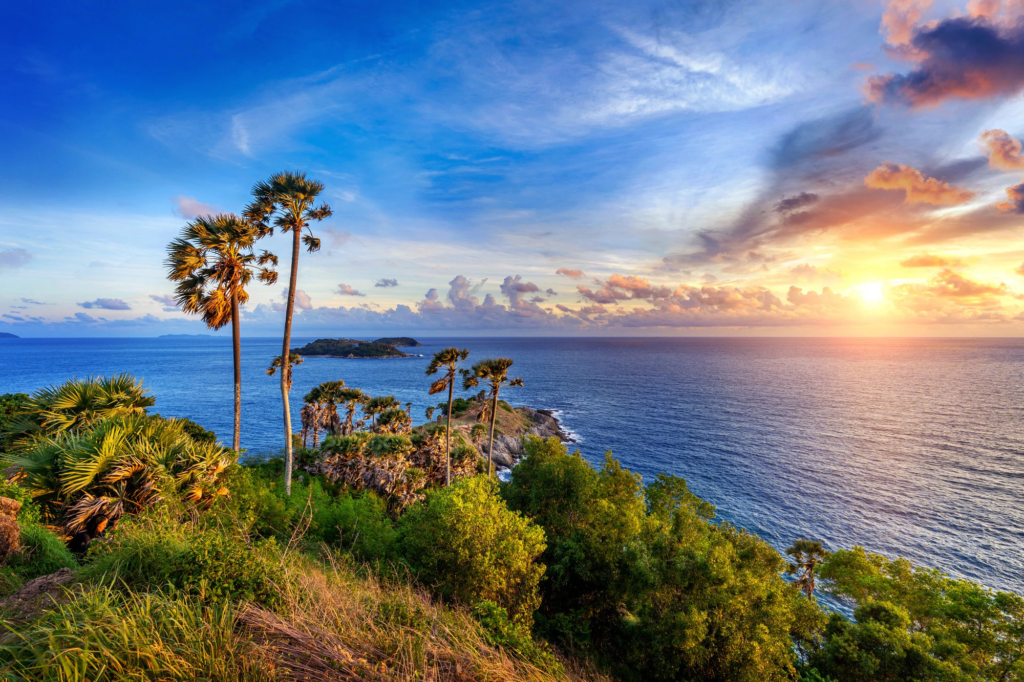 Are you looking for the best romantic spot in Phuket? Promthep Cape is one of them!
Located in Rawai, Mueang Phuket District, it's an ideal location where you can get panoramic views of the entire island.
Don't forget to take sweet sunset selfies with your loved ones here and catch the golden sunset.
1. Explore Phuket's history at the Trickeye museum
Are you looking for great things to do in Phuket with your family and friends of all ages?
Head to the Phuket Trickeye Museum and immerse yourself in optical illusions and an interactive 3D painting exhibition. It's Phuket's first interactive 3D museum focusing on how life was centuries ago on this beautiful island.
Keeping track of your Phuket itinerary
Whether you're there for a quick getaway or an extended stay, Phuket is the jewel of southern Thailand and is definitely worth visiting.
This region is attractive for reasons other than the sun, beach, and sea. You can also find some great cultural experiences in Phuket and all across Thailand.
With so many appealing things to do in Phuket, it's easy to get caught up in browsing and researching. The trick is keeping track of all your ideas.
tag : RT-PCT TEST , RT PCR PHUKET , PATONG PCR TEST , PHUKET PCR TEST , Phuket Cheap Covid Test , RT-PCR Cheap Test , RT PCR Promotion , PCR Test Near Me , PCR Kata , PCR Paton , PCR-Test Karon , RT-PCR Karon Beach Paton, Sainamyen, Sai Nam Yen, Kata, 2023, New Year