The Best & Worst Times to Visit Phuket in 2023
Phuket, the biggest island in Thailand, is an ideal getaway for anyone searching for a tropical island vacation. It has all the essentials to make your visit amazing: beautiful hotels, deserted beaches, an international airport, delicious cuisine, stunning scenery, a rich cultural scene, and lively nightlife.
Phuket also has fascinating local traditions and some fantastic food experiences. Phuket caters to visitors of all ages, backgrounds, financial means, and areas of interest.
Tourists may enjoy the benefits of the varied opportunities offered by the three distinct seasons. We'll help you find the best time to visit Phuket to help you plan your trip and make the most of your time there.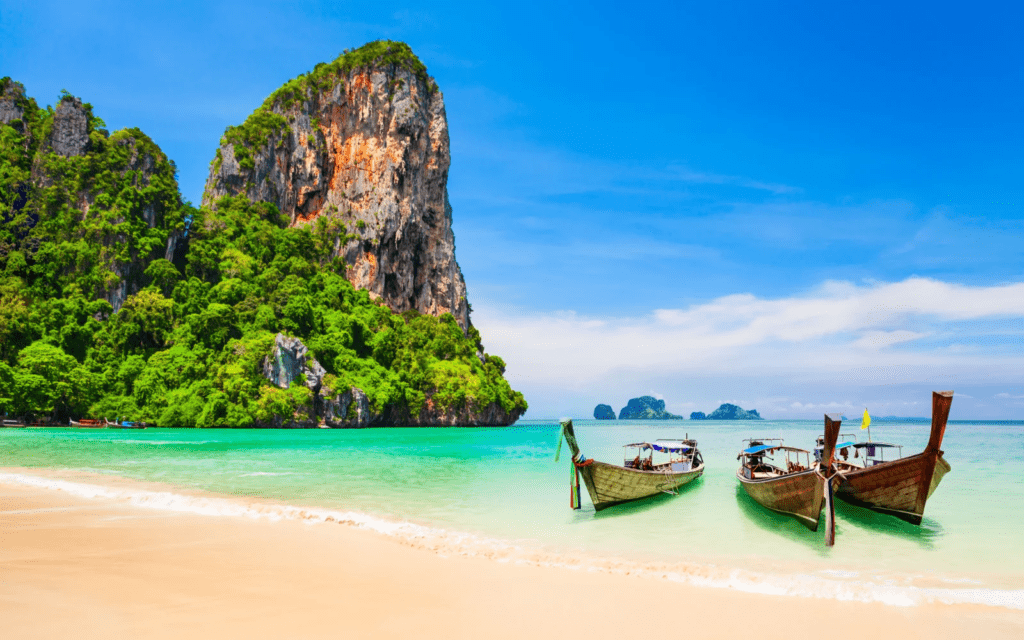 Overall Best Time to Visit Phuket
Phuket often experiences temperatures between 23 to 31 degrees Fahrenheit. After the monsoons have ended, this is the coolest time of year in Phuket.
Almost the year has mild temperatures, with the warmest months being April – May and September – October. However, there is a noticeable variance in rainfall between each month. The southwestern monsoon causes September and October to be the wettest months.
There will still be plenty of time in the sun, even during the monsoon, since rain comes in brief, with scattered showers. Because of the favorable weather between November and February, this is when the greatest number of visitors come to Phuket.
This is the best time of year to enjoy water activities in the calm sea and unwind on one of Phuket's stunning beaches. Afterward, go to one of the numerous nightclubs and dance till dawn.
The sights and sounds of the island's sun-kissed beaches, lush jungles, and green mountains will transport you to a world unlike any other. The most admirable aspect about Phuket, especially during peak season, is that it's suitable for every vacation.
Whether you're a group of friends on a trip, a honeymooning couple, a solitary traveler searching for excitement and new experiences, or a family just trying to get away from it all, you will surely enjoy the place.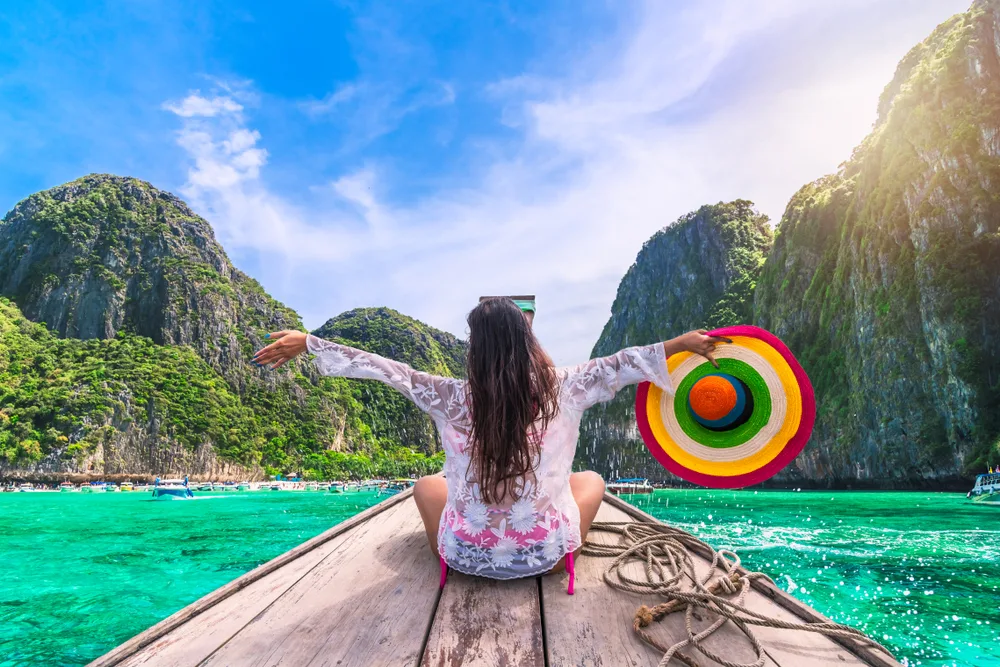 Least Busy Time to Visit Phuket
Start from April! After the peak season (November – Febuary), when most visitors have left Phuket, it is a great time to go. It's constantly hot, even in the monsoon season, with an average temperature of roughly 30 degrees Celsius.
Rainfall is heavier but short-lived during these months, leaving plenty of time to take in the sights, relax by the hotel pool, and experience the dazzling sunsets that this time of year is known for.
If you end up with some rainy days, you won't be bored since there are many enjoyable options. If you're expecting European-style precipitation, you'll be sorely disappointed.
When it finally does rain in Phuket, everyone is relieved since the showers provide a welcome reprieve from the scorching heat. Since the weather seldom fluctuates much, you can get by with only shorts and a t-shirt all year round.
This allows for greater purchases on vacations and less packing hassle at home. One drawback of swimming in the ocean during the off-season is the risk of rip currents. Please pay close attention to the warning signs at beaches and do not enter the water if they are there.
tag : RT-PCT TEST , RT PCR PHUKET , PATONG PCR TEST , PHUKET PCR TEST , Phuket Cheap Covid Test , RT-PCR Cheap Test , RT PCR Promotion , PCR Test Near Me , PCR Kata , PCR Paton , PCR-Test Karon , RT-PCR Karon Beach Paton, Sainamyen, Sai Nam Yen, Kata, 2023, New Year