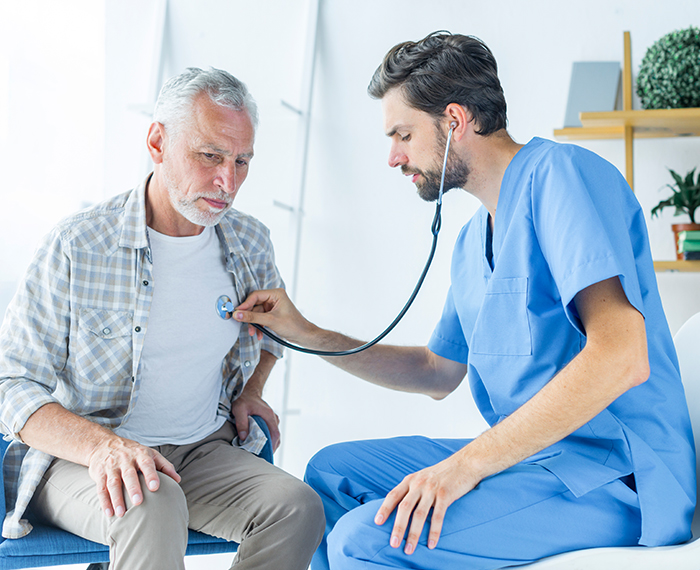 Doctor Care
Traveller's Diarrhea

Travelers' diarrhea is the most common travel-related illness. It can occur anywhere, but the high-risk destinations are in Southeast Asia. 80% of cases of travelers' diarrhea are caused by Escherichia coli (E. Coli) bacteria contaminated with food and beverage.
The common symptoms are abdominal pain, mucus in the stool, fever, nausea, and vomiting. It commonly occur when you eat local food. Some people who not familiar with those foods may lead to food poisoning.
IS TRAVELER'S DIARRHEA CONTAGIOUS FROM PERSON TO PERSON?
Yes, no matter what the pathogenic cause (bacterial, viral or parasitic, see above) traveler's diarrhea is contagious. The vast majority of individuals obtains the pathogens by orally  ingesting them. Common routs that lead to oral ingestion or by eating food or drinking water and dirty hands contaminated with the pathogens.
CONSULT A DOCTOR FOR ANY SIGNS & SYMPTOMS OF TRAVELER'S DIARRHEA?
The typical symptoms of traveler's diarrhea include: Abrupt onset of diarrhea, Fever, Nausea and vomiting, Bloating , Urgent need to have a bowel movement, Malaise (weakness or discomfort), Explosive and painful gas, Cramps, Loss of appetite.
Urgent care is needed. Please feel free to contact Doctor Karon Clinic as fast as possible, because these symptoms quite severe. You will need to take mineral and medicines.